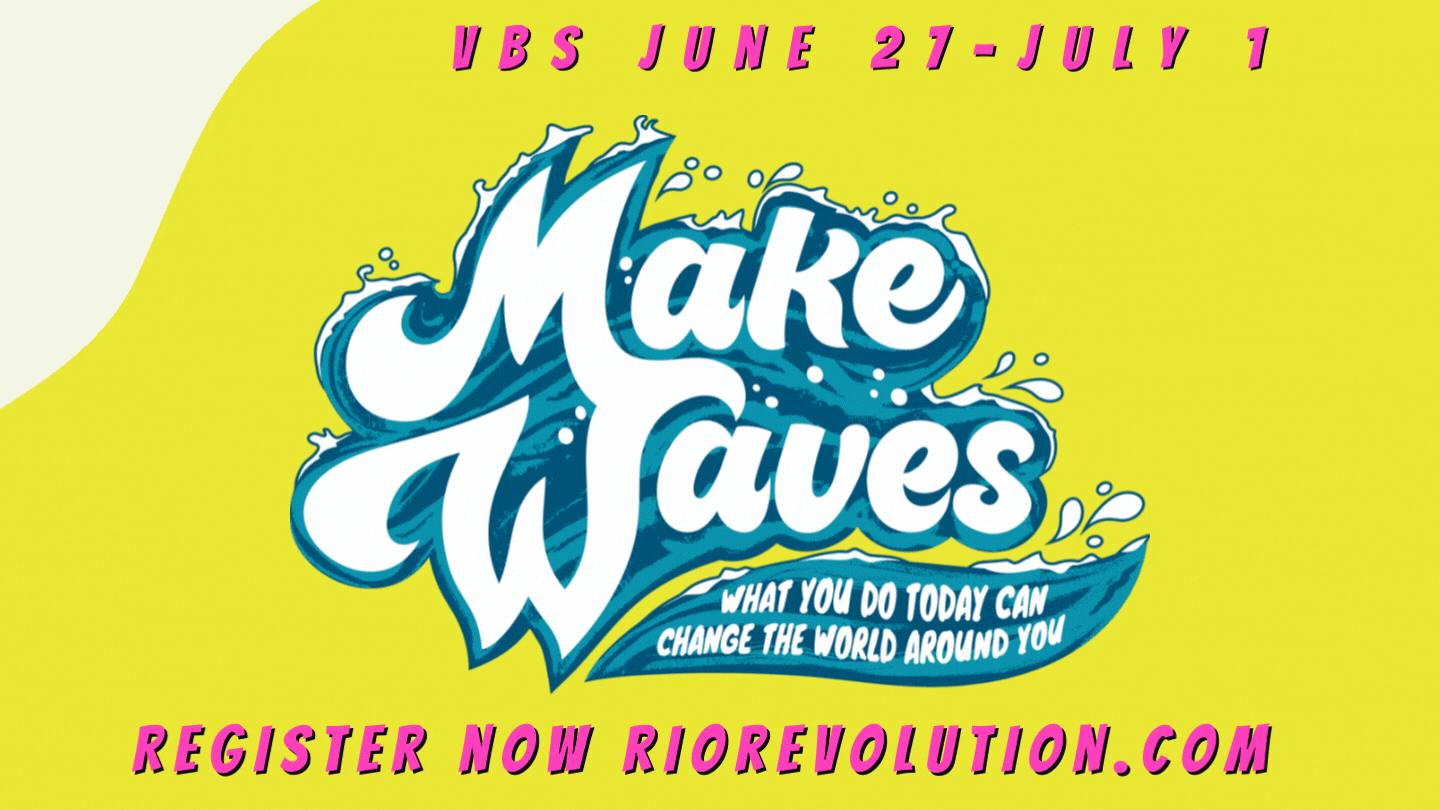 June 27, 2022 5:30pm
Address: Broadcast Campus, 3419 E. Lamar Alexander Pkwy., Maryville, TN US 37804
Contact: Revolution Kids
The weather is warming up, school is almost out, and the pool is about to open. That means, Vacation Bible School and we will be Making Waves!!!!!
Dates: June 27th-June 30th 5:30 pm-8:30 pm, Family Experience Night: July 1st Food at 6:00 pm, Service at 7:00 pm
Ages: 3 Years – 5th Grade (Last Grade Completed)
This year your children will learn that they were created for a purpose and that purpose is to make a difference in the world around us. Our children were designed, by God, to make a positive impact on the world around them.
"Whoever believes in me...rivers of living water will flow from within them." John 7:38 NIV
Friday, July 1st we ask that you, parents, join us as we will serve food at 6 pm and start service at 7 pm. This is an opportunity for you to hear all that your child/children have learned throughout the week and celebrate with them the new knowledge they have gained from God's word.
Registration has closed as we make the final preparations for June 27th. You are still able to register in person the night of VBS. Thank you!!!
To volunteer click the link below and help us build children's confidence in who God says they are!