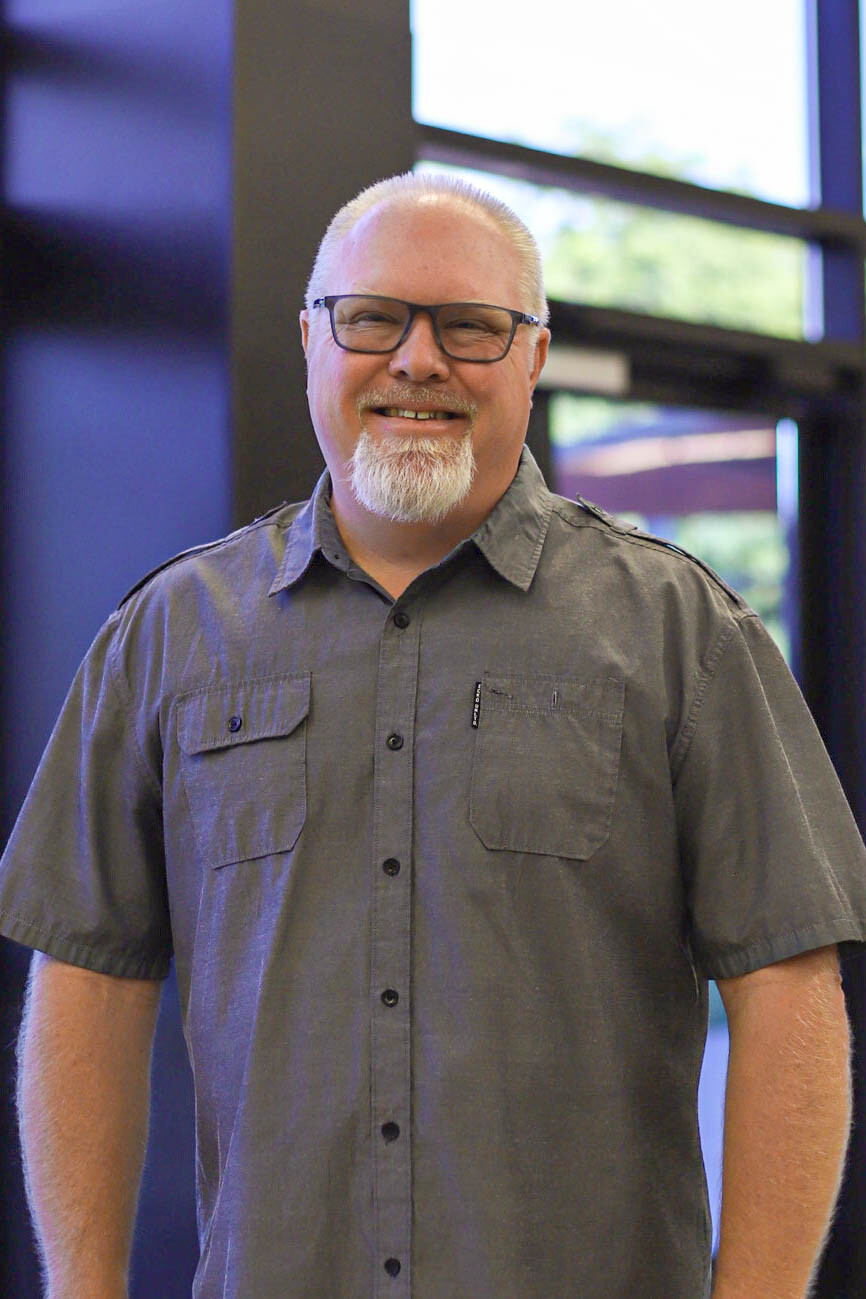 Darrell Fain
Creative Director
Favorite quote or bible verse?
Ephesians 3:20 and James 4:7
If you were a superhero, what superpower would you have?
The ability to be invisible.
When you were 5, what did you want to be when you grew up?
A semi-truck driver and a professional baseball player
What's the most favorite part of your job?
I don't feel like I have a job because I love what I do every day for the Lord. Oh, and it's 2 minutes from my house.
What other staff member do you want to be like when you grow up? Why?
Kris, because he knows how to dress.
What does Revolution mean to you?
"LOVING ALL" We are a large church with a small church feel.